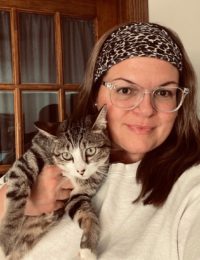 Technician
Ever since I was a little girl growing up on a farm in North Mississippi, I've always had a love for animals of all kinds. I've been professionally working in animal welfare and veterinary medicine for over 20 years and traveled all over the United States refining my skill set.
My passion for animals and their well-being has driven my successes. When I have free time, I volunteer with local and out of state organizations. Giving back and helping others has always been something that "makes my soul happy."
I have 4 children that are the light of my life and 4 cats and 3 dogs. I love traveling, meeting new people and learning about different cultures. I believe that life isn't meant to be lived in one place and that endings are really just new beginnings……..