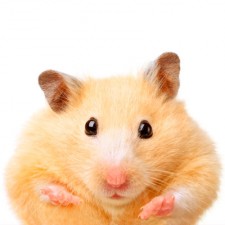 Life with your next pet will be quite an adventure. Although you've shared your home with friendly dogs and cats, you'll soon add a small rodent to your mini-menagerie. You haven't yet decided between a hamster and pet rat, although you've researched both species' living environments and nutritional needs.
After you bring your new housemate home, take him to your Opelousas veterinary clinic. The vet will give him a thorough physical checkup and prescribe an appropriate diet. He'll also provide guidance on socializing your miniature companion.
Leisurely Meeting Pace
Plan your first interaction carefully, as it establishes the tone for your human/rodent relationship. Allow sufficient time for your meeting. Don't sandwich this key introduction between two time-critical commitments.
Your tiny companion will likely feel your stress. Also, remember that a younger animal would probably prefer a shorter session.
Schedule time for toilet and snack breaks. If your little housemate scurries off to his "safe" place, relax until he returns.
Non-Threatening Introduction
If you lurk above your rodent's enclosure, he'll naturally assume you're ready to snag him for a meal. Help him to relax by sitting on the floor. Or, raise his cage so you're both on the same level.
Don't shove your hand into the little guy's enclosure.
Instead, gently gather him into a small cup or other non-imposing object. When he feels at ease, he'll walk onto your hand. This approach communicates that you respect him and want a low-stress interaction.
Don't Punish Your Rodent
Although you've planned a low-key meeting, your rodent might become nervous; and he could nip or scratch your fingers. He's acting instinctively, and isn't trying to harm you. Don't hit or otherwise discipline your tiny pet, as you can easily hurt this delicate creature.
Also, by starting off on the wrong foot, you'll find it tough to establish a positive tone later. Instead, provide him with a little chew toy; or distract him with a soft puff of air.
Follow-up Socialization Efforts
Socialize with your rodent at least every other day. Set aside slightly more than 10 minutes for smaller animals; while larger playmates might accept a 20-minute session.
Eventually, your rodent should become increasingly comfortable as he realizes you've given him a rather good lifestyle. To give your pocket pet the best possible start, contact your Opelousas veterinary clinic for expert assistance.